Every day, from 5:00pm to 1a.m.
Chic &

friendly bar
In winter, it becomes a hangout spot for lovers of champagne and original signature cocktails. A hub for local events, the lounge has become the preferred meeting ground for attendees at the Monaco Philosophical Meetings, and also offers themed evenings focused on winemaking, table setting, etc.
During the summer season, the Crystal Bar moves to the idyllic Excelsior Gardens and becomes the Crystal Lounge. It offers a lounge atmosphere where you can spend evenings under the stars in the heart of Monte Carlo, with a wide selection of drinks, a hookah bar, a finger food menu and assortments and snack boards to enjoy with friends in complete relaxation.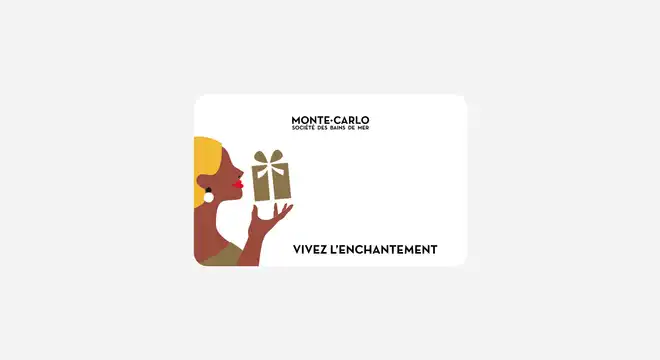 MONTE-CARLO EXPERIENCE TO OFFER
Looking for the ideal present for a loved one? You choose the amount: our gift card will be valid for one year, and can be used multiple times at Monte-Carlo Société des Bains de Mer venues and events, including restaurants, bars, treatment spas, hotels, concerts, water sports, gift shops and more...
Order your gift card
Stay up to date with news