Las Brisas
Las Brisas is a summer restaurant at the Monte-Carlo Bay Hotel & Resort
Las Brisas is a summer restaurant at the

Monte-Carlo Bay Hotel & Resort
Nestled between sea and lagoon, Las Brisas is the summer restaurant of the

Monte-Carlo Bay Hotel & Resort in Monaco.
Access by boat

Sea view

Valet parking/parking 

Terrace

Live music

Fish dishes

Mediterranean cuisine

Grilled dishes

Food that's meant to be shared

Pool view

Accessible to PMR
Sun-soaked food created by Marcel Ravin.
To relax and unwind, let go and step into a culinary dream, in a unique environment overlooking the sea, for a lunch that promises escape and discovery. 
A menu that pays tribute to the Mediterranean
Fish and seafood from the day's catch, vegetables and spices, grilled meats and salads inspired by multiple influences: find a broad range of flavours in an idyllic setting where you can enjoy the best that summer has to offer.
Eating lunch at Las Brisas means hearing the Mediterranean as it frolics with the sunshine and tasting generous dishes that lend themselves to sharing and conviviality. 
A sunny lunch
Combining idleness, vacation spirit and colourful dishes celebrating summery flavours, Las Brisas summer restaurant is a gourmet and convivial stopover at the Monte-Carlo Bay Hotel & Resort. 
A musical lunch
From July 23 to August 27, the restaurant celebrates summer in music! Every Sunday, come and discover our live music lunches.
Regular à la carte menu
Marcel Ravin is one of the most talented chefs of his generation. With two Michelin stars and an innovative style, he passionately directs the Blue Bay's kitchens. There is a bit of his native Martinique, a good deal of creativity and an infinite love of taste and pleasure in his dishes. An interview with 6 questions asked on the spot, to get to know him better…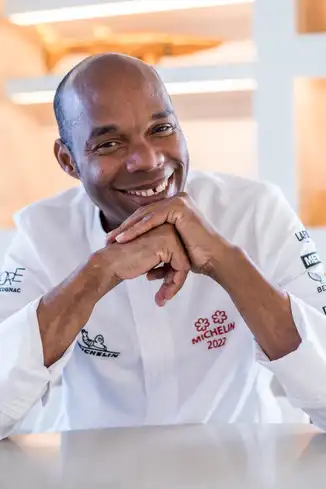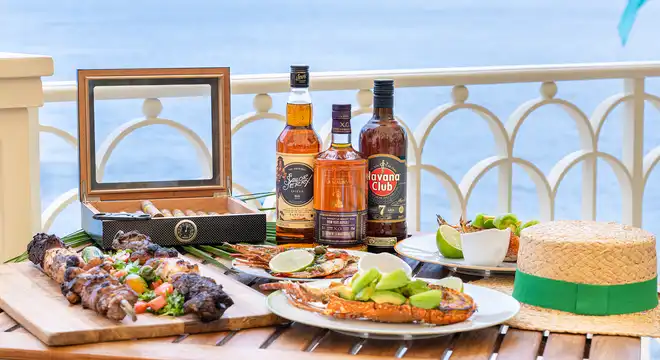 Caribbean Nights
On Tuesdays 18th July and 22nd August, embark on a journey to the Caribbean for two unique evenings. Live music, a cigar stand, rum tasting… See you on the terrace of Las Brisas restaurant, where a fun party atmosphere will be waiting for you!
Discover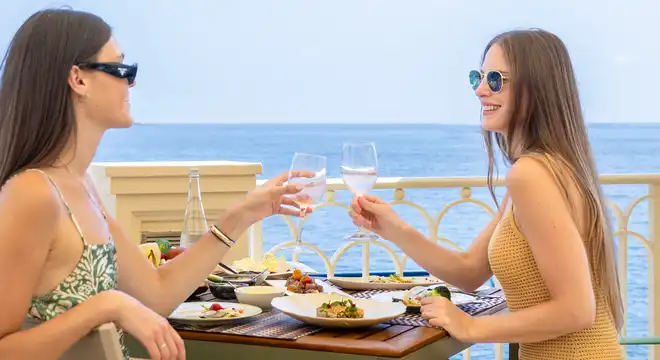 Musical lunches
The tempo is set for the new Sunday rendez-vous at Las Brisas summer restaurant! From Sunday 23 July to Sunday 27 August, live musicians will perform every Sunday to set the rhythm for your culinary escape overlooking the Mediterranean.
Discover

Lagoon Night
Keep the joy of summer alive a little longer with a magical evening in an idyllic surrounds, complete with a stunning backdrop of sea and lagoon ! Join us on Friday 1st September for festive and unforgettable night...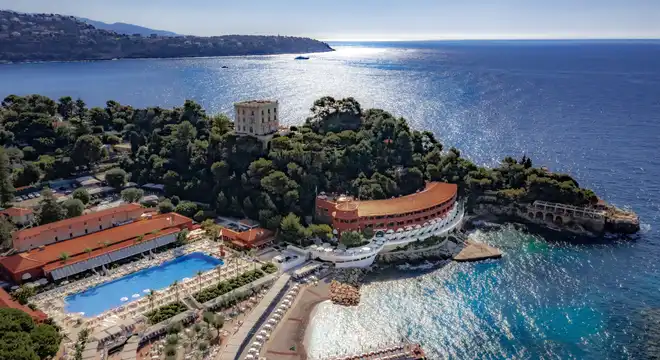 LOYALTY PROGRAMME
Join My Monte-Carlo for free and benefit from tailor-made offers and personalised assistance. You'll earn points for every expense you make at the Resort as soon as you become a member.
JOIN NOW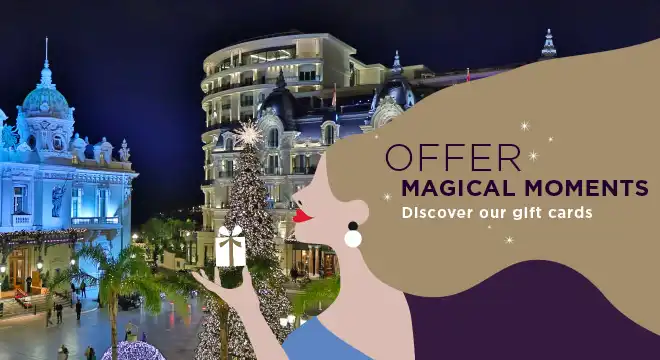 OFFER MAGICAL MOMENTS
TASTE, THRILL, CELEBRATE! Be sure to please with personalized gift cards, to use throughout Monte-Carlo Société des Bains de Mer Resort.
Discover our gift cards
Stay up to date with news
#my
montecarlo
Share your experience with #mymontecarlo