Pavyllon Monte-Carlo, a restaurant by Yannick Alléno
at Hôtel Hermitage Monte-Carlo
Pavyllon Monte-Carlo, a restaurant by Yannick Alléno :

the hotel's fine dining restaurant
Open every day, for lunch from 12 p.m. to 3 p.m. and for dinner from 7 p.m. to 11 p.m. (last order time 10.30 p.m.) - Annual Closing from January 8 to 28 2024
A new dining location at the heart of the

Hôtel Hermitage Monte-Carlo
Michelin-starred

Valet parking/parking 

Terrace

Accessible to PMR
The legendary Hôtel Hermitage Monte-Carlo is delighted to bring you a restaurant that is rewriting the fine dining rulebook.
Excellence, sharing and modernity… These three words embody Pavyllon Monte-Carlo, a restaurant by Yannick Alléno at the Hôtel Hermitage Monte-Carlo perfectly. It is a restaurant, a home from home and a social hub; it is a moment of serenity. Pavyllon Monte-Carlo, a restaurant by Yannick Alléno has a strikingly local culinary identity: it is understated and cosmopolitan, just like Monaco itself. It is everything you would expect from its stunning home, the Hôtel Hermitage – a real gem in Monaco's crown, adored by fans of culture, sophistication, and the finer things in life.
Fine dining brought to the bar
The main bar offers front-row seats to the culinary ballet of the kitchen: a chorus of chefs so close you could reach out and touch them. The surroundings, meanwhile, are luxurious and welcoming, created by interior designer Chahan Minassian to make your experience just as much of a treat on the eyes as on the palate! On your plate, you'll find deliciously light fare, carefully crafted to bring you joy. On finer days, the spectacular terrace at the Hôtel Hermitage Monte-Carlo comes into its own, inspired by a Mediterranean garden and looking out across Monaco's famous old town, Le Rocher.
Colouring Alléno's cuisine in shades of the Riviera
Yannick Alléno's menu features a host of culinary delights made with the finest local ingredients, dressed and seasoned like never before, infused with his skill, and guided by his surroundings. Here, the focus is on fresh, seasonal ingredients, freshly-picked and plant-based produce, food & wine pairings, great service, priority, new techniques and more… The chef and his team use the best local ingredients to bring you vibrant, sun-kissed gourmet cuisine.  The use of modern techniques such as cold extraction and fermentation, brings a lightness to dishes, and birch sap a natural sweetness to desserts.  The sauces – also known as "the gospel of French cuisine" – are key in bringing all the other ingredients together.
This new approach to cooking puts pleasure and wellbeing at the forefront, and lends a decidedly local flavour to the Hôtel Hermitage.
Fine dining without the formality!
Pavyllon Monte-Carlo, a restaurant by Yannick Alléno is a lively, vibrant location: a home from home! A restaurant open seven days a week, where you can come time and time again. A restaurant offering – in the chef's own words – "fine dining without the formality", and "serious food that doesn't take itself too seriously". A restaurant focused on our guests, their wellbeing and their wishes.
Superb terrace & stunning views for a truly special experience
The offer is as simple as it is sublime: a moment of peace and serenity on one of the most beautiful terraces on the French Riviera, with stunning views of the harbour and old town as the cherry on the most delectable cake. Here, relaxation isn't an empty promise: it's a mindset.
Practical information:
Pets are not allowed in the restaurant.
Chef Yannick Alléno
Three Michelin-starred chef Yannick Alléno is part of the elite circle of the world's top chefs. In 2014, 7 months after taking over at the Pavillon Ledoyen in Paris, it won its third Michelin star. In 2017, it was time for his restaurant at luxury hotel Cheval Blanc Courchevel, Le 1947, to follow suit… A lover of French cuisine, his creations are visionary, combining skill and brilliance with boldness.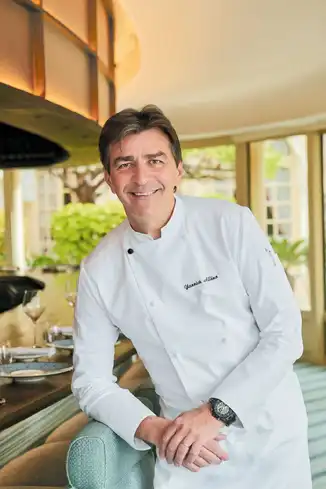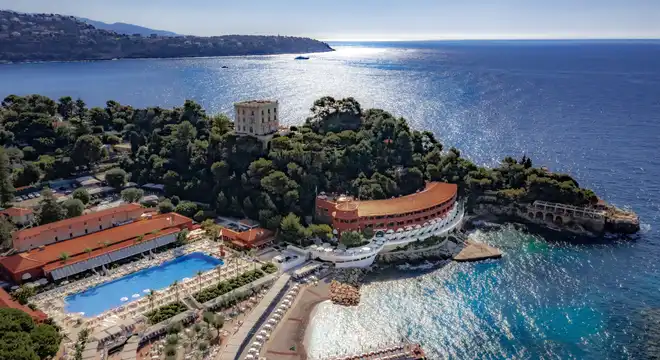 LOYALTY PROGRAMME
Join My Monte-Carlo for free and benefit from tailor-made offers and personalised assistance. You'll earn points for every expense you make at the Resort as soon as you become a member.
JOIN NOW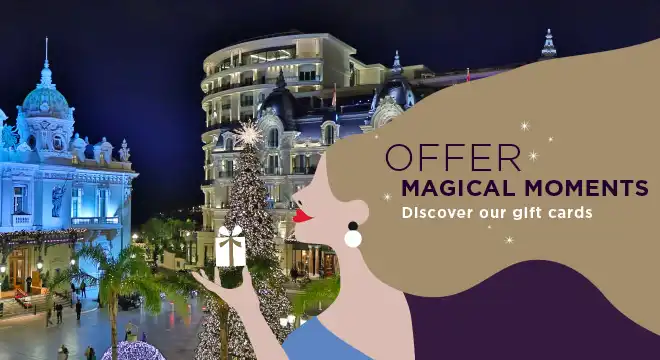 OFFER MAGICAL MOMENTS
TASTE, THRILL, CELEBRATE! Be sure to please with personalized gift cards, to use throughout Monte-Carlo Société des Bains de Mer Resort.
Discover our gift cards
Stay up to date with news

Monte-Carlo Festival of Stars
After past year's success, the "Festival des Etoilés Monte-Carlo" comes back for the third edition from September 29 until November 11!