Club La Vigie Monte-Carlo
A club and lounge for summer days at the Monte-Carlo Beach
Celebrate

Life!
Access by boat

Bar

Sea view

Valet parking/parking 

Terrace

Lounge

Live music

Finger food

DJ

Grilled dishes

Food that's meant to be shared

Accessible to PMR
Monte-Carlo Société des Bains de Mer is reinventing the art of fun! With blue skies above it and the Mediterranean alongside, Club La Vigie Monte-Carlo embodies the sentiment of joie de vivre and is the perfect place for sharing fun experiences. A place where you can meet friends and celebrate the summer while enjoying the Monaco sun. Located at the end of the Monte-Carlo Beach peninsula, this venue, a place where you can celebrate life and the delights of summer, represents a real return to our roots. Combining a 1950s feel with the intimacy of an exclusive club, experience a vibrancy that is "so Riviera" while savouring a choice menu designed by Marcel Ravin.
Lazy days by the sea: so Monaco!
White and yellow decor, complimented with natural and materials and rope details, bohemian banquettes and sunbeds that bring sunshine to life. The sea as far as the eye can see, you're on holiday here, celebrate life! 
This azure-tinged natural setting promises sensory delight and fun! Open from midday to 8 pm only, taste sharing plates featuring the restaurant's fresh Mediterranean flavours.
Marcel Ravin is one of the most talented chefs of his generation. With his two Michelin star and innovative style, he orchestrates the Blue Bay kitchens with passion. Martinique, where he was born, has a strong influence on his dishes, which display endless creativity and reveal an infinite love of taste and pleasure. Six questions asked on the spot to get to know him better...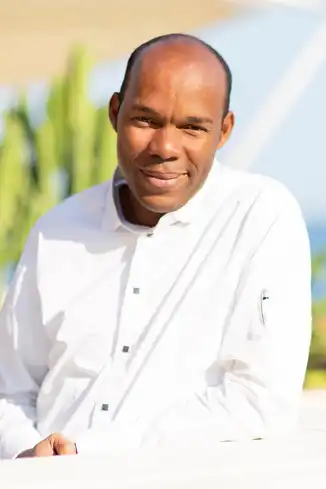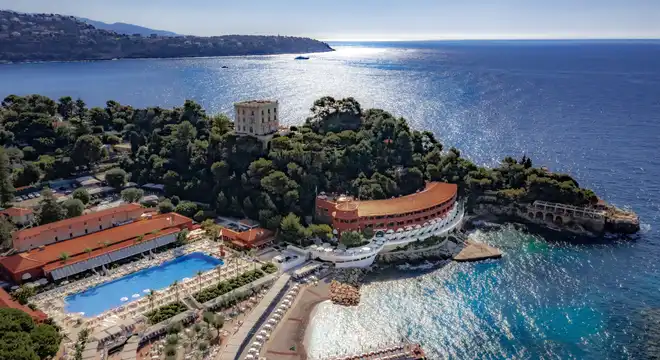 LOYALTY PROGRAMME
Join My Monte-Carlo for free and benefit from tailor-made offers and personalised assistance. You'll earn points for every expense you make at the Resort as soon as you become a member.
JOIN NOW
Stay up to date with news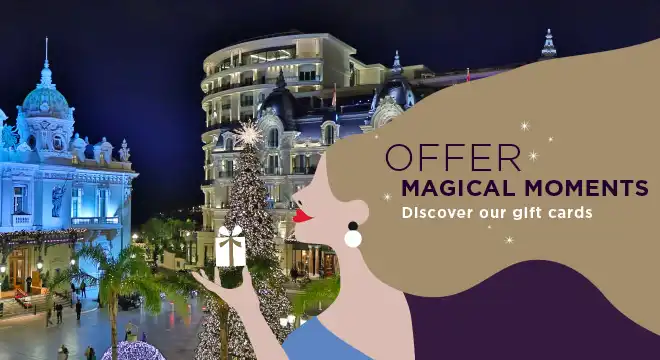 OFFER MAGICAL MOMENTS
TASTE, THRILL, CELEBRATE! Be sure to please with personalized gift cards, to use throughout Monte-Carlo Société des Bains de Mer Resort.
Discover our gift cards