Mada One
Mada One is a restaurant at One Monte-Carlo
Mada One is a restaurant at

One Monte-Carlo
Monday to Saturday: 08:30-18:00. Takeaway service from 08:30-15:00.
Mada One, the unique restaurant concept of Michelin-starred chef Marcel Ravin, to eat in or take-away
Bar

Committed Restaurant

Terrace

Take Away

All-day service

Tea room/Café

Finger food
Discover the Mada One restaurant and enjoy its innovative chic and varied "snackonomy" concept.
This on-the-go gastronomy for a quick bite to eat in or take away will delight your taste buds at any time of day. 
Mada One, which is short for Madame and a tribute to Martinique's former name Madininia (or Madiana), which means "mythical island", embodies a "prêt-à-manger" concept which also serves as a café, bistro and bakery, offering elegant and varied snacks.
Its continuous service is a perfect response to today's busy lifestyle, offering healthy breakfasts, relaxed lunches for colleagues, or a delicious break during shopping excursions. The relaxed and authentic setting of Mada One encourages discussion and new encounters.
Its cuisine has a strong feminine touch and is very much centred around good and natural products, with a combination of flavours. Marcel Ravin has designed an explosive menu that is both varied and generous, satisfying everyone's desires throughout the day - from breakfast to afterwork drinks!
The Chef will also surprise customers with his signature culinary creations, including the Monegu ("Monaco" in Monégasque and "the taste of people" in Creole), a "travel cake" inspired by brioche and panettone, in the colours of Monaco (white and red). This new take on Mediterranean flavours (Menton lemon, jam, etc.) pays tribute to its adoptive homeland, with a strong nod to the principality. Monégasque fries are also in the pipeline!
Much more than just a restaurant, it also sells a range of patisseries (at certain times of the day) as well as grocery and merchandising products, including oil, spices, aprons and other items used to produce Mada One dishes, so that you can enjoy them everywhere!
An ecological commitment... At the heart of the One Monte-Carlo, offering a shopping experience and a conference center, this new ultra-modern BREEAM-labeled living space is truly committed to the environment and sustainable development. As is the Mada One, which is part of a sustainable consumption approach and has been awarded the " Committed Restaurant" label.
Marcel Ravin is one of the most talented chefs of his generation. With his two Michelin star and innovative style, he orchestrates the Blue Bay kitchens with passion. Martinique, where he was born, has a strong influence on his dishes, which display endless creativity and reveal an infinite love of taste and pleasure. Six questions asked on the spot to get to know him better...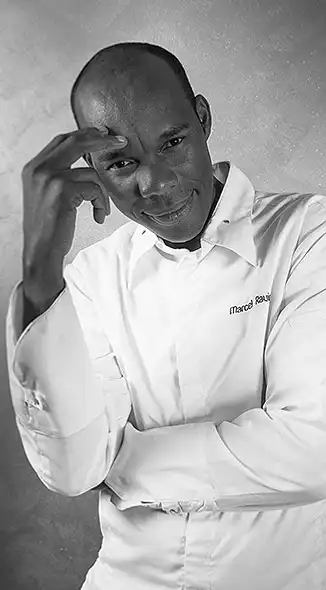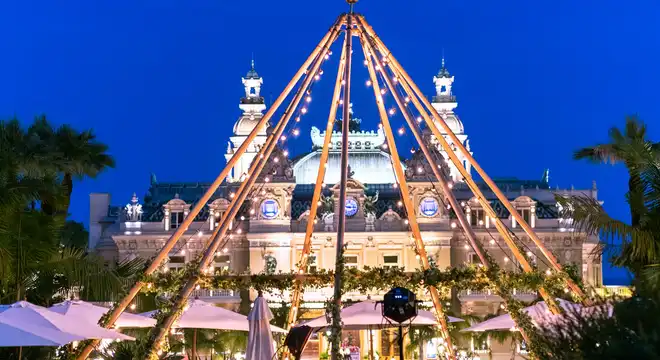 Celebrate Summer at Mada Lounge
Until 27 August, come and have fun with family or friends at the Mada Lounge, the summer pop-up by Mada One. Open from Wednesday to Sunday from 17:00 to 23:00 and tucked away amidst the lush greenery of the gardens, you'll also be treated to stunning views of the Casino de Monte-Carlo. With cocktails, DJs and live music all on the cards too, it's sure to be an experience like no other!
Discover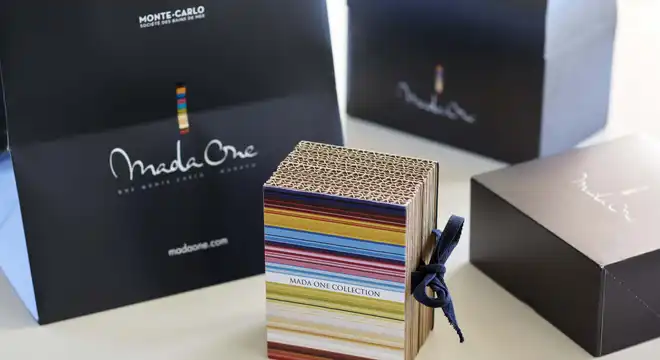 Takeaway
Enjoy the Mada One's chic and innovative "snackonomy" concept on a takeaway basis in the comfort of your own home!
Order now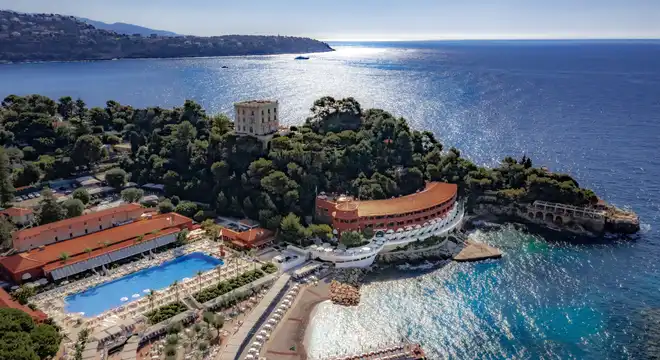 LOYALTY PROGRAMME
Join My Monte-Carlo for free and benefit from tailor-made offers and personalised assistance. You'll earn points for every expense you make at the Resort as soon as you become a member.
JOIN NOW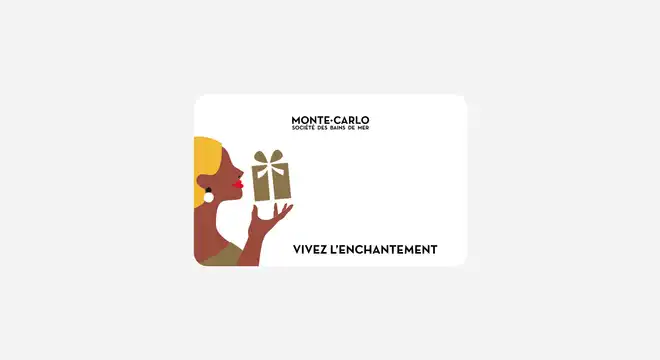 MONTE-CARLO EXPERIENCE TO OFFER
Looking for the ideal present for a loved one? You choose the amount: our gift card will be valid for one year, and can be used multiple times at Monte-Carlo Société des Bains de Mer venues and events, including restaurants, bars, treatment spas, hotels, concerts, water sports, gift shops and more...
Order your gift card
Stay up to date with news