Le Salon Rose
Fine cuisine in an intimate setting at the Casino de Monte-Carlo
The Salon Rose is a restaurant at the

Casino de Monte-Carlo

Open every day from midday to 5.30 p.m and from 7 p.m. to 11.30 p.m.
Generous cuisine at the heart of the Casino

de Monte-Carlo
The Salon Rose restaurant serves a selection of local and international dishes in a comfortable and cosy setting. Decorated in a boudoir style with discreet alcoves, this intimate venue also has a superb terrace overlooking the Mediterranean...
Generous, high-class cuisine...
Each dish is a delight for the eyes, as well as the palate. The menu features fresh seasonal produce, with a blend of Asian and Mediterranean styles. Whether for lunch or for dinner, the Salon Rose offers a delicious experience in a cosy and relaxed ambiance.  Salads, pasta or tartare dishes and main courses are married perfectly with a selection of fine wines from around the world.
A moment of calm amid the bustle of the casino...
With its boudoir-inspired dining room and terrace offering commanding views of the Mediterranean, the Salon Rose is a haven of tranquility for hungry players and walkers. Yet just on the other side of the doors lies the chic and glamour of the Casino de Monte-Carlo. Guests are free to enjoy the gaming tables, slot machines and lounge bars.
To cultivate the art of conversation...
Once a literary salon, the restaurant retains all the charm of those timeless moments of erudite conversation. Niches, alcoves and pearled ornaments are reminders of its delightfully intimate and subtle history. On one wall hangs Les Fumeuses, an allegorical depiction of pleasure painted by Italian artist Massimiliano Gallelli. 
CONDITION OF ENTRY AND CASINO ROYAL OFFER:
If you make a reservation at Salon Rose in advance: no entrance fee to pay.
If no reservation is made: From 40€ consumption per person in the Lounge Rose, enjoy the refund of your entrance ticket to the Casino of Monte Carlo.
Access to the Salon Rose is subject to the Casino de Monte-Carlo entrance conditions: Presentation of an identity document or passport with a valid photo ID.
Access prohibited to minors after 2pm and people prohibited from gambling.
Correct dress is required
Head Chef,

Richard Rubbini
Richard Rubbini has put all his talent and all his love of cooking into serving the customers of Monte-Carlo Société des Bains de Mer. Today, the Chef is taking over the reins of the kitchens at the Casino de Monte-Carlo, at the restaurants Le Salon Rose and Le Train Bleu.
The opportunity to talk to him about this new adventure, his philosophy in the kitchen and his brilliant career.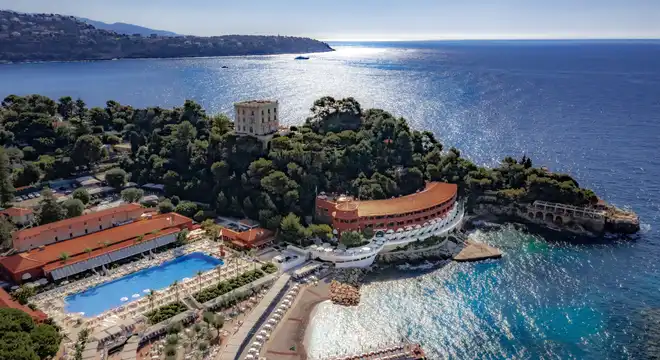 LOYALTY PROGRAMME
Join My Monte-Carlo for free and benefit from tailor-made offers and personalised assistance. You'll earn points for every expense you make at the Resort as soon as you become a member.
JOIN NOW
Stay up to date with news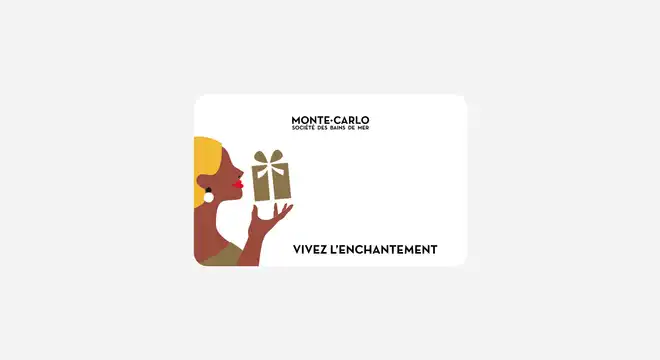 MONTE-CARLO EXPERIENCE TO OFFER
Looking for the ideal present for a loved one? You choose the amount: our gift card will be valid for one year, and can be used multiple times at Monte-Carlo Société des Bains de Mer venues and events, including restaurants, bars, treatment spas, hotels, concerts, water sports, gift shops and more...
Order your gift card
The most beautiful gaming destination

Constant and generous jackpots