Le Louis XV - Alain Ducasse à l'Hôtel de Paris
Le Louis XV - Alain Ducasse is a restaurant at the Hôtel de Paris Monte-Carlo
Le Louis XV - Alain Ducasse is a restaurant at the

Hôtel de Paris Monte-Carlo
Open for lunch on Saturday and Sunday from 12.15pm to 1.30pm. Dinner served from Thursday to Monday from 7.30pm to 9.15pm.

The most prestigious restaurant in Monaco is

inspired by the Riviera and la dolce vita
3 Michelin stars

Valet parking/parking 

Terrace

Mediterranean cuisine

Accessible to PMR
With its 3 Michelin stars, Le Louis XV – Alain Ducasse at the Hôtel de Paris continues to surprise. The menu from chefs Alain Ducasse and Emmanuel Pilon, and pastry chef Sandro Micheli asserts its modernity and energy.
Terroir & creativity. The Riviera is a terroir like none other in the world. The small farmers, fishermen, and stockbreeders, passionate about and respectful of the planet's resources, offer some inimitable produce. Such natural treasures offer great freedom to the chef to constantly reinvent ever new flavours and aromas.
Mediterranean & naturality. The cuisine of naturality enriches the Mediterranean repertoire of Le Louis XV, for which the chef, inspired by the recipes and produce of the Riviera, translates it into a modern, light, and energetic version.
Food & wines. Maxime Pastor, head sommelier, draws on the immense wealth of one of the world's best wine cellars to suggest the best food-wine pairings.
Welcome & experience. Claire Sonnet, restaurant manager, provides a warm, attentive welcome to guests. It's an exceptional experience that you can share with your loved ones, thanks to our gift vouchers.
Anecdotally...
Alain Ducasse was just 33 years old, and Le Louis XV – Alain Ducasse had been open for just 33 months when it became the first hotel restaurant to receive three Michelin stars
Practical information
We would like to inform you that elegant dress is required, and that a jacket must be worn at dinner all year round. As soon as the terrace opens, jackets are appreciated.
Dogs are not allowed in the restaurant.
After training in Lyon with two Meilleurs Ouvriers de France – chefs Christian Têtedoie and Davy Tissot – Emmanuel joined the Ducasse empire at a very young age in 2009, heading first to Monaco's Le Louis XV with Franck Cerutti and Dominique Lory before spending eight years working alongside Romain Meder at the Alain Ducasse restaurant at the Plaza Athénée hotel in Paris. As an assistant chef he has been an integral part of the group's great adventure into simple, natural food. He also worked with Meder and fellow chef Albert Adrià at Parisian pop-up restaurant ADMO (Adrià Ducasse Meder aux Ombres).
"Emmanuel is very familiar with Mediterranean cuisine, and brings with him a wealth of experience, exceedingly high standards and sensitivity. With his creative approach to food on board, we are looking forward to taking the restaurant's simple, natural cuisine to new heights."
Alain Ducasse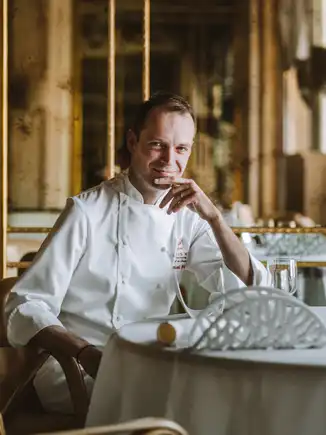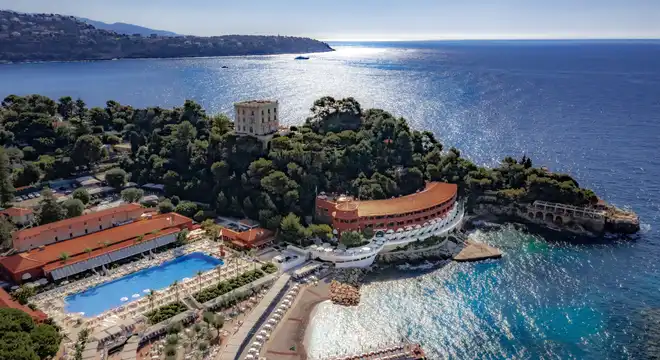 LOYALTY PROGRAMME
Join My Monte-Carlo for free and benefit from tailor-made offers and personalised assistance. You'll earn points for every expense you make at the Resort as soon as you become a member.
JOIN NOW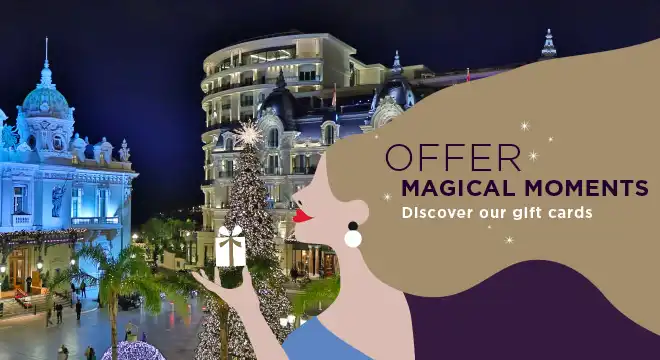 OFFER MAGICAL MOMENTS
TASTE, THRILL, CELEBRATE! Be sure to please with personalized gift cards, to use throughout Monte-Carlo Société des Bains de Mer Resort.
Discover our gift cards
Stay up to date with news

Monte-Carlo Festival of Stars
After past year's success, the "Festival des Etoilés Monte-Carlo" comes back for the third edition from September 29 until November 11!