Thermes Marins Monte-Carlo
Innovation and know-how
Thermes Marins Monte-Carlo, an establishment of the

Hôtel de Paris Monte-Carlo and Hôtel Hermitage Monte-Carlo
The following services are available:
Pool & Solarium, Sauna, Steam room, Whirlpool from 07:00-21:00 
Gym from 07:00-21:00
Changing rooms from 07:00-21:00
Beauty salon from 09:30-19:00
Hair salon from 10:00-19:00
Massages & Technological Treatments from 09:00-21:00
L'Hirondelle Restaurant from 12:00-15:00 (until 15:30 on friday, saturday and sunday) 
L'Atlantide Bar from 09:00-20:00
Boutique from 09:00-19:00
Reception: 08:00-20:00
A haven of luxury dedicated to

wellness, beauty and performance
Thermes Marins Monte-Carlo combines innovation and savoir-faire in a 6,600-m2 facility dedicated to wellness, fitness and preventive health. It's the perfect place for a luxurious and healthy break in the heart of Monaco, facing the Mediterranean. Beauty, slimming and relaxation are all within reach thanks to a team of multidisciplinary experts who assess every need and desire, providing a holistic solution in the way of personalised treatments and protocols.
A haven of calm and luxury, Thermes Marins Monte-Carlo is an exceptional place that maximises the benefits of the sea and the Mediterranean climate.
The bird's eye view of the sea from the heated pool is simply sublime. Here, everything is dedicated to wellness: the outdoor whirlpool facing the port and the Rock, solarium, hammam, sauna & panoramic fitness room.
Thermes Marins Monte-Carlo is equipped with a wide range of the latest technological equipment for highly effective results on slimming, anti-ageing, health and performance. A team of experts including therapists, a doctor, a nutritionist, and health and sports trainers define the personalised treatments and protocols in accordance with each person's characteristics.
Our prestigious partners include La Prairie and Cellcosmet, enabling us to provide slimming and exceptional, customised anti-ageing treatments. At the healthy, gourmet restaurant, L'Hirondelle, our Chef offers tasty menus that combine Mediterranean gastronomy and nutritious food.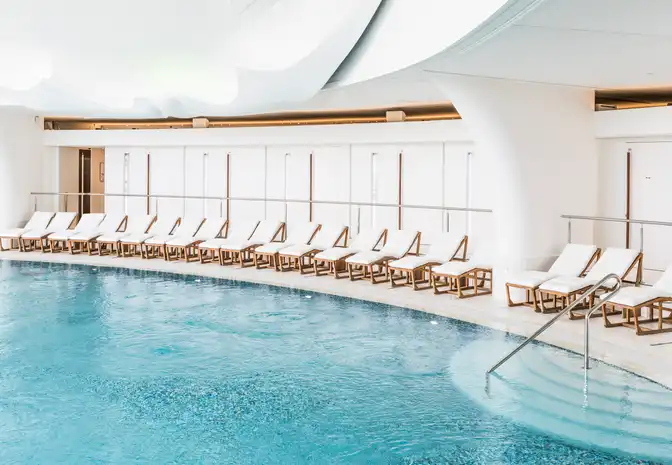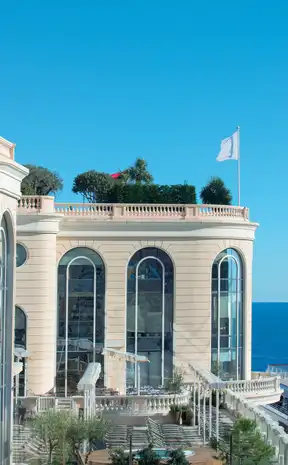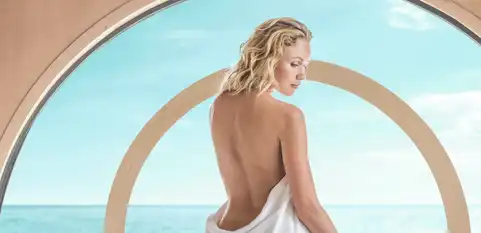 A luxurious 6,600m²-facility

Heated indoor pool

A team of experts

Personalised treatments

Leading-edge technology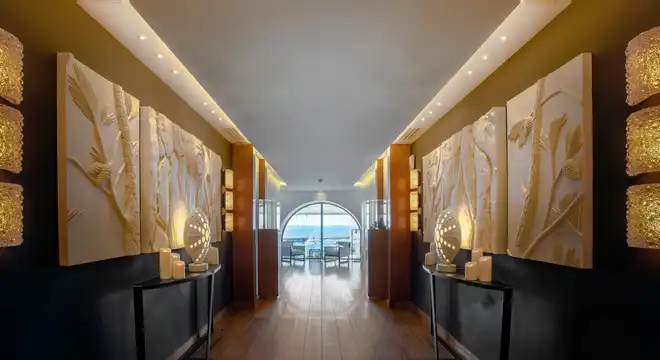 OUR TREATMENTS MENU
The Thermes Marins Monte-Carlo offers the highest quality treatments thanks to its team of experts, cutting-edge technologies and prestigious partners.
Discover
Advantages and exclusive offers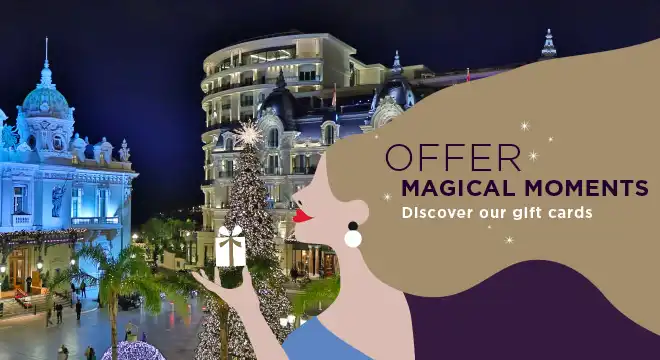 OFFER MAGICAL MOMENTS
TASTE, THRILL, CELEBRATE! Be sure to please with personalized gift cards, to use throughout Monte-Carlo Société des Bains de Mer Resort.
Discover our gift cards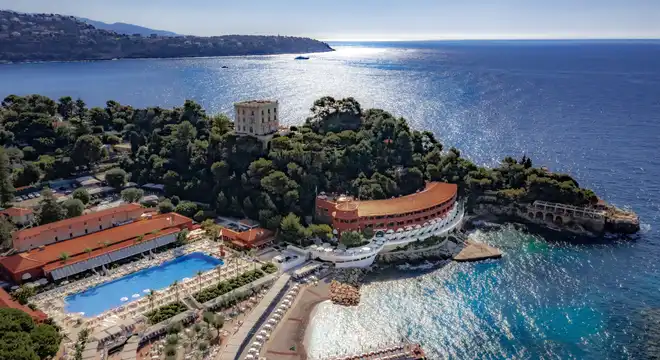 LOYALTY PROGRAMME
Join My Monte-Carlo for free and benefit from tailor-made offers and personalised assistance. You'll earn points for every expense you make at the Resort as soon as you become a member.
JOIN NOW
Stay up to date with news