Hôtel de Paris Monte-Carlo
The stage to create your own story
An iconic palace

known all over the world
Sitting right at the heart of the action on Place du Casino, the iconic Hôtel de Paris Monte-Carlo offers guests an unparalleled experience, combining the magic of a legendary hotel with some exceptional things to see and do – from Michelin-starred restaurants to the Jewellers' Courtyard, Opéra Garnier, Casino de Monte-Carlo, Thermes Marins Monte-Carlo and much more – all rolled into one.
The ultimate luxury of the palatial surroundings... Following several years of transformation, the Hôtel de Paris Monte-Carlo is delighted to unveil its new rooms and suites for 2019, where everything from the lighting and materials to the facilities provided has been specially designed for an unforgettable, 5-star experience. For a stay in Monaco like no other, the palace's crown jewels are the Princess Grace and Prince Rainier III Suites, which are simply without equal on the French Riviera.
A delicious celebration of the Mediterranean... Our talented, world-renowned chefs at Le Louis XV - Alain Ducasse at the Hôtel de Paris*** and Le Grill* pay vibrant homage to the Mediterranean Sea. You can even admire its vast beauty from the panoramic terrace at Le Grill* on the eighth floor of the hotel as you sample delicious dishes from the grill.
Enjoy a taste of the good life... Whether it's drinking tea in the superb Jewellers' Courtyard, sipping on a signature cocktail and enjoying live jazz at Le Bar Américain, or taking a dip in the rooftop pool at the Wellness Sky Club, there are all sorts of unique experiences to be had at the Hôtel de Paris Monte-Carlo, right in the heart of Monaco.
The adventure even continues outside of the hotel with One Monte-Carlo, Monaco's new business and luxury shopping district, where there's always something new and exciting to discover.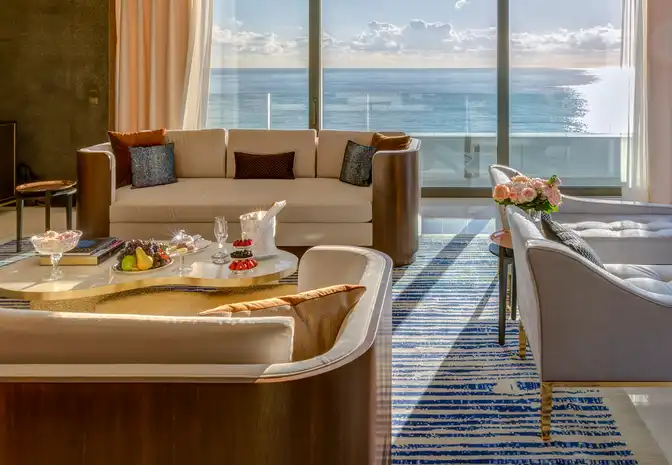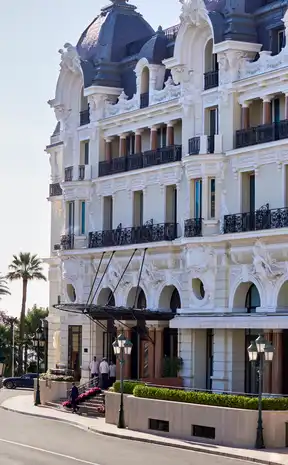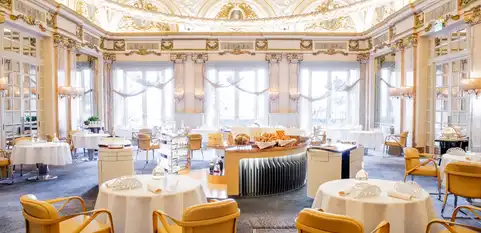 place du casino

3-Michelin-starred restaurant

Private beach access

6600 m² spa & pool

Sea view
We guarantee the best prices on our website, mobile site and mobile app
Festive season at the Hôtel de Paris Monte-Carlo
Hôtel de Paris Monte-Carlo awaits you to celebrate a glittering Christmas and New Year in its restaurants.
Advantages and exclusive offers
Le Louis XV-
Alain Ducasse à l'Hôtel de Paris
The 3-Michelin-starred Le Louis XV - Alain Ducasse à l'Hôtel de Paris never ceases to amaze. Chefs Emmanuel Pilon and Alain Ducasse have created a modern and contemporary menu.  'Food that tastes like the sun': that's how Alain Ducasse describes the haute couture menu at Le Louis XV - Alain Ducasse à l'Hôtel de Paris. The dishes inspired by the Riviera feature regional products, aromas and colours and showcase their precise flavours.
See
all reviews
i
Hôtel de Paris Monte-Carlo
Excellent experience
It cant get any better
Stay of a lifetime
A fabulous way to celebrate the end of an era for my partner entering a new stage in his life after his 30th birthday. We wanted to celebrate in style as a family and we certainly weren't disappointed. We will be back to Monte Carlo again soon!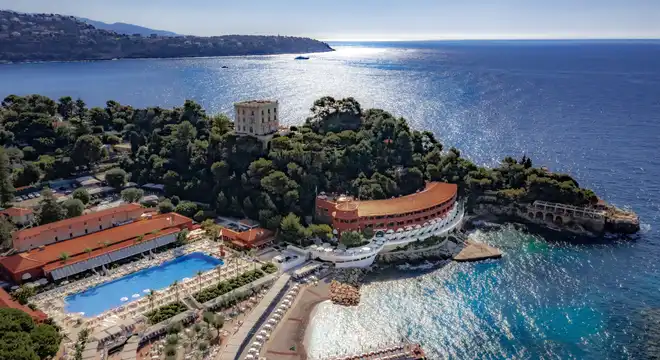 LOYALTY PROGRAMME
Join My Monte-Carlo for free and benefit from tailor-made offers and personalised assistance. You'll earn points for every expense you make at the Resort as soon as you become a member.
JOIN NOW

Diamond Suites Collection
Enjoy an experience like no other in one of the 23 most beautiful suites on the French Riviera: an ultra-stylish collection for a stay that's simply unforgettable.

Organise your event
With its 8 meeting and banqueting rooms, the Hôtel de Paris Monte-Carlo proposes a wealth of possibilities for your prestigious business and private events in the heart of the Place du Casino.
Inspiration
Prepare to be amazed by a world of unique experiences, all exclusive to Monaco.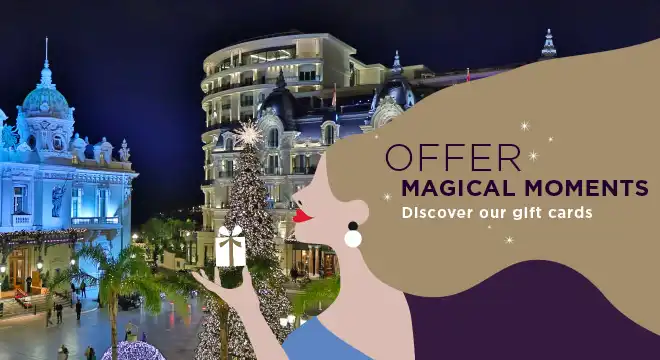 OFFER MAGICAL MOMENTS
TASTE, THRILL, CELEBRATE! Be sure to please with personalized gift cards, to use throughout Monte-Carlo Société des Bains de Mer Resort.
Discover our gift cards
Share your experience with
#mymontecarlo
Stay up to date with news