James Bond was here…
Salle Europe
Glamour and prestige

at the gaming tables
James Bond was here…
More than one James Bond movie has been filmed inside these walls, which echo with the call of croupiers and the muffled sound of chips on felt. In the lounge, the barman will prepare your favourite drink, shaken or stirred, while you relax and enjoy the music. Once the bets are placed and the dices are thrown at the craps, time stands still and the lavish surroundings with their sculptures, bas-reliefs and eight Bohemian crystal chandeliers fade into the background as the players hold their breath. Veteran players and lovers of exceptional entertainment venues gather here for a magical, unforgettable experience in the finest casino in Europe.
The magic continues...
The Salle Europe is the beating heart of the Casino de Monte-Carlo and also offers direct access to the restaurants Le Train Bleu and the Salon Rose, a former boudoir where smokers would come to relax between games. Beyond the confines of the Casino de Monte-Carlo, visitors will find palace hotels, Michelin-starred restaurants, entertainment venues and hip clubs where they can experience even more of what Monte-Carlo has to offer. 
To step inside the Salle Europe at the Casino de Monte-Carlo is to enter a world of luxury, elegance and prestige. In addition to table games, this legendary room also offers exclusive entertainment with a lounge bar and live music from Thursday evenings onwards.
Visits from 10:00 to 1:00
Allowed: dressy Bermuda shorts, T-shirts and sports shoes
Not allowed: stone-washed jeans or jeans with holes, tank tops, sweatshirts and sweatpants, sportswear, beachwear (shorts and dresses), men's sandals and flip-flops, trainers
Games reserved for adults age 18 and over who are not banned
Games open from 14:00
Presentation of an identity card with photo required
Not allowed after 19:00: shorts, T-shirts, short-sleeved shirts and sweatshirts
Allowed: dark jeans, dark sports shoes or casual but chic shoes
Musical Programming
Welcome to the Lounge Bar Salle Europe, a light and musical tribute that boldly shakes up the codes.
Discover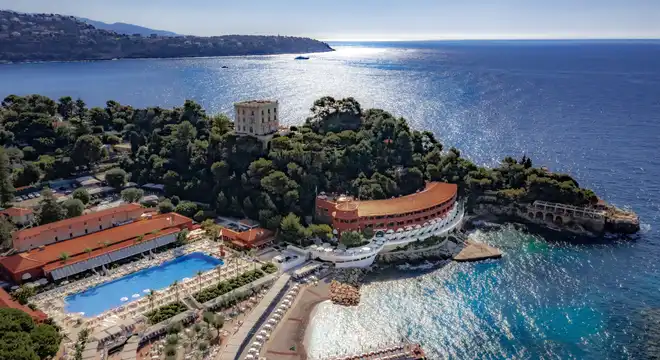 LOYALTY PROGRAMME
Join My Monte-Carlo for free and benefit from tailor-made offers and personalised assistance. You'll earn points for every expense you make at the Resort as soon as you become a member.
JOIN NOW
Stay up to date with news
The most beautiful gaming destination

Constant and generous jackpots