Fun and relaxation in Monaco
Wellness, Spas and Leisure in Monaco
Thermes Marins Monte-Carlo combines innovation and savoir-faire in a 6,600-m2 facility dedicated to wellness, fitness and preventive health. It's the perfect place for a luxurious and healthy break in the heart of Monaco, facing the Mediterranean. Beauty,
Tradition, beauty, quality, and authenticity are the values that Cinq Mondes spa at the Monte-Carlo Bay Hotel & Resort holds most dear and embodies in its vision and savoir-faire. 
Face and body treatments, beauty rituals and traditional massages are
Nestling in an exceptional setting and a real institution in Monaco since the 1930s, the Monte-Carlo Beach is a Villa overlooking the sea, moments away from the vibrant heart of Monaco yet secluded and immersed in nature. A haven where luxury is synonymous
Advantages and exclusive offers
Stay up to date with news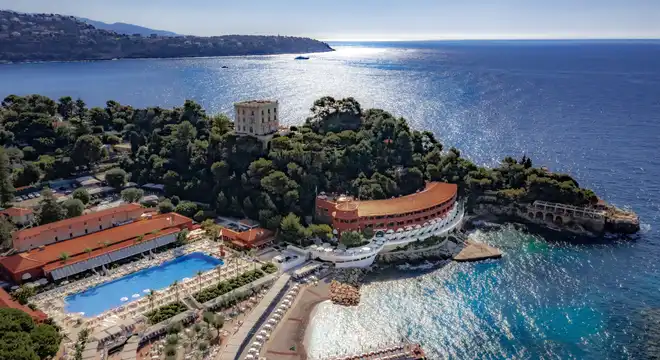 LOYALTY PROGRAMME
Join My Monte-Carlo for free and benefit from tailor-made offers and personalised assistance. You'll earn points for every expense you make at the Resort as soon as you become a member.
JOIN NOW

Map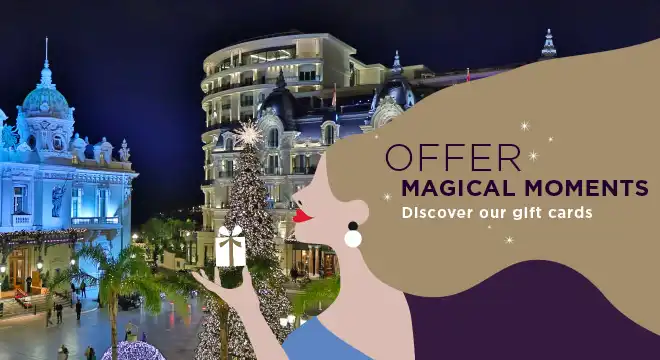 OFFER MAGICAL MOMENTS
TASTE, THRILL, CELEBRATE! Be sure to please with personalized gift cards, to use throughout Monte-Carlo Société des Bains de Mer Resort.
Discover our gift cards
Your spa in Monaco for the ultimate relaxation experience
Indulge and have fun under the sun in Monaco's hotel spas
Beaches, swimming pools, fitness, tennis, jet-skiing: there are so many things to learn and do at the best spas in Monaco. To help you savour these relaxing moments, Thermes Marins Monte-Carlo, Spa Cinq Mondes and the Monte-Carlo Beach Spa in Monaco are launching their wellness offers.
The best spa in Monaco? Impossible to choose…
Would you like to surround yourself with wellness at a spa in Monaco? Spa Cinq Mondes offers beauty rituals and massages in Monaco from around the world, while the Monte-Carlo Beach Spa wraps you up in its soothing ambiance. The Thermes Marins Monte-Carlo wellness and fitness centre combines healthy comfort and innovation, French Riviera-style.
Massages in Monaco, but so much more too
Recharge your batteries on the tennis and squash courts at the Monte-Carlo Country Club or on the green at the Monte-Carlo Golf Club. Perhaps a yoga class or one of our high-tech fitness facilities is more your cup of tea at your spa hotel in Monaco. Regardless, your spa in Monaco is a daily invitation to pamper yourself and look after your body.
The best spa in Monaco for active holidays
If you like water sports, the Monte-Carlo Beach Club offers boating, jet-skiing, parasailing and other opportunities for an unforgettable experience. While your children have fun at the Kids' Club, the adults can relax around the swimming pool or on the private beach at this spa in Monaco. Over at the Monte-Carlo Bay Hotel & Resort, the sandy bottom lagoon is calling out your name to relax and unwind at one of the best spas in Monaco.
Spa hotels in Monaco: an endlessly versatile destination
There is always more to do at your spa in Monaco! Visit the wine cellars of the Hôtel de Paris Monte-Carlo, or take a cookery course with the chefs of the Monte-Carlo Société des Bains de Mer Resort. There is so much on offer in terms of wellness and leisure alongside your massages in Monaco!