Bet on the atmosphere
Slot Machines
Almost 600 slot machines for

just as much fun!
Bet on the atmosphere !
AIM OF THE GAME
You win on a slot machine when you have the same symbols on one of the win lines.
HINT
Some slot machines also have 'Wild' symbols, so even more combinations!
PLAYING WITH CREDITS
Each slot machine will accept bills.
When inserting a bill or a ticket into the machine, the value of the bill or ticket is transferred to the credit meter.
HINT
Find a slot machine that suits your budget. Look at the credit value on the slot machine.
WIN LINES
Slot machines have different numbers of line combinations that you can win on (also called 'win lines'). Ranging from 1 to over 200.
You can see the number of win lines on the slot machine or on the button panel.
HINT For your best chance, always play with all win lines.
BET PER SPIN
Per spin you determine how much you want to bet.
Choose the number of credits you want to bet per win line or per spin.
For example, betting 5 credits per line on a machine with 10 lines and a credit value of €0.02 costs €1.00 per spin.
WINNING
When you have a couple of the same symbols on a win line, you win!
How many symbols are needed and how much you win is different per machine.
Some slot machines also have bonus games for extra wins. You will find out when it happens!
HINT Use the My Monte-Carlo loyalty card to collect points while playing.
My Points are transferable to marked Slot Machines.
STOP PLAYING
Do you want to stop playing? Simply push the "Collect" or "Cash out" button.
Your credit value will be printed on a ticket. With this ticket you can continue playing on another slot machine or go to the Cashier to cash out.
Note: When the amount is very high, a member of the staff will come to personally hand over your winnings for an amount greater than or equal to €1500
SLOT MACHINES
Win Lines
Select the slot machine with the number of lines you want to play
Choose your bet per line/spin
Start
Play!
MINIMUM BET: 
Casino de Monte-Carlo : 0.01€
Casino Café de Paris: 0.01€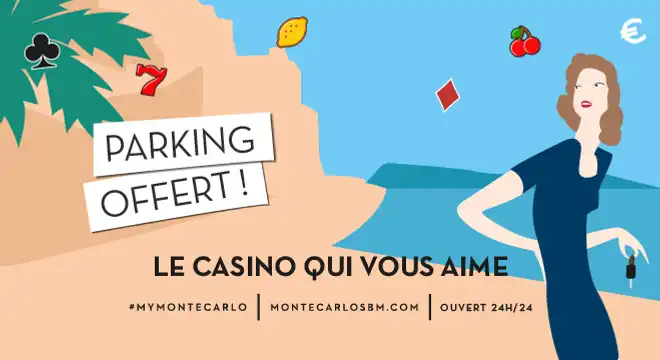 Free Parking for members of the My Monte-Carlo Programme
at the Casino Café de Paris (see conditions)
Discover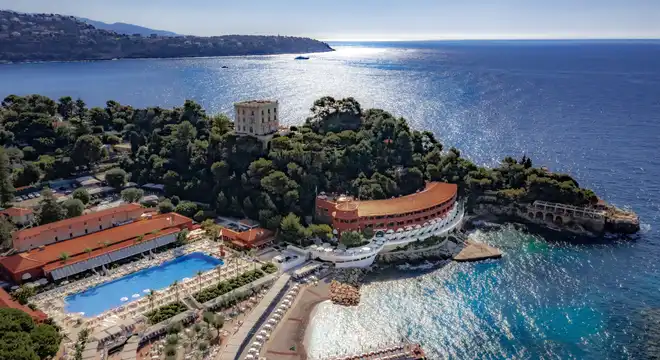 LOYALTY PROGRAMME
Join My Monte-Carlo for free and benefit from tailor-made offers and personalised assistance. You'll earn points for every expense you make at the Resort as soon as you become a member.
JOIN NOW
Stay up to date with news
The most beautiful gaming destination

Constant and generous jackpots