Ma Vie en Rose
Monte-Carlo
"I see la vie en rose...". This song by Edith Piaf – covered by Josephine Baker, Louis Armstrong, Marlene Dietrich, Donna Summer, Grace Jones, Madonna, Lady Gaga and many more besides – echoes louder in our ears now than ever before. So what if this year, we really did live our vie en rose...? That is exactly how we'll be inviting you to live life at Monte-Carlo Société des Bains de Mer from 8 March to 8 May. A joyfully rosy life: rose like the colour – and all the other cheery colours besides – rose like the flower, and all of Mother Nature's other wonderful blooms: rose for desire, rose for celebration, rose for music and dance...and rose for love.
A bit of light-hearted fun for families and lovebirds alike: experience la vie en rose this spring in Monte-Carlo!
A whole host of events, dinners, tastings and other productions will be coming to the casinos, spas, hotels and restaurants of the Monte-Carlo Société des Bains de Mer Resort between 8 March and 8 May, so that each and every one of you can live Ma Vie en Rose your very own way – Monte-Carlo-style!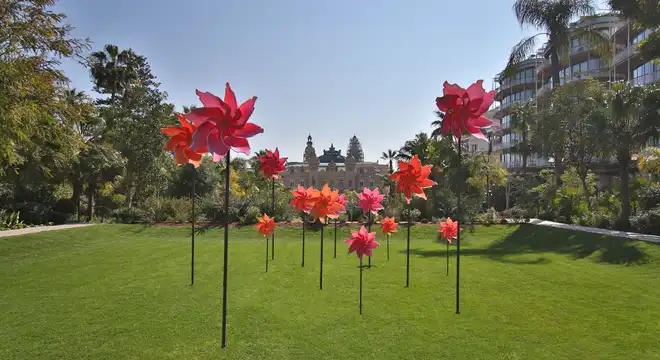 Solidarity Roses des Vents
On the occasion of Ma Vie en Rose Monte-Carlo, our Resort offer up almost one hundred 'Roses des Vents' for sale. All proceeds will be going to the Monaco Red Cross in support of the people of Ukraine.
Select your Rose des Vents